1 Qatari riyal to bangladeshi taka
---
---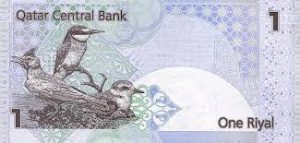 Country: Qatar
Region: Middle East
Sub-Unit:1 QR = 100 Dirham
Symbol: QR
Qatar and Dubai jointly issued the riyal until 1973.
However, following Dubai's entrance into the United Arab Emirates, Qatar began issuing the Qatari riyal separate from Dubai. It is pegged against the US Dollar at 1 USD = 3.64 riyal.
QAR Exchange Rates
Qatar Central Bank
BDT Bangladeshi Taka
Country: Bangladesh
Region: Asia
Sub-Unit: 1 ৳ = 100 paisa
Symbol: ৳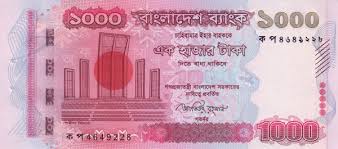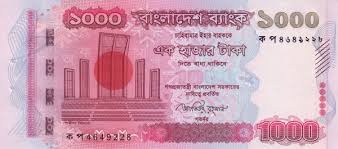 The Taka (টাকা) is the currency of Bangladesh and is subdivided into 100 poisha. The most commonly used symbol for the Taka is Tk and ৳. In Bengali, the word "taka" is also used to mean any money, currency, or notes. Thus, colloquially, a person speaking Bengali may use "taka" to refer to money regardless of what currency it is denominated in.
BDT Exchange Rates
Central bank of Bangladesh
Enter the amount to be converted in the box below.
Bangladeshi Taka (BDT)
Qatari Riyal (QAR)
The Bangladeshi Taka is the currency in Bangladesh (BD, BGD). The Qatari Riyal is the currency in Qatar (QA, QAT). The Qatari Riyal is also known as the Qatar Rial. The symbol for BDT can be written Tk. The symbol for QAR can be written QR, and ﷼.
The Bangladeshi Taka is divided into 100 paisa (poisha). The Qatari Riyal is divided into 100 dirhams.The BDT conversion factor has 4 significant digits. The QAR conversion factor has 6 significant digits.
History:
Historical Qatari riyal / Bangladeshi taka
The maximum was reached on Tuesday, 31 January 2012
1 Qatari riyal = 23.227378
Bangladeshi taka
the minimum on Friday, 30 June 2000
1 Qatari riyal = 13.86718
Qatari riyal to bangladeshi taka